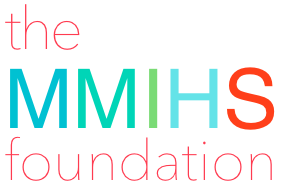 We are currently in the final stages
of becoming a certified non-profit organization!
Our Mission
The MMIHS Foundation is volunteer organization dedicated to bettering the lives of those affected by MMIHS through the cultivation of a supportive and resourceful community which promotes advocacy, awareness, education, and research.
Join the Team
We are seeking volunteers and nominations for people to make up the official participants of the MMIHS Foundation. If you feel as though you possess a specific skill set that would be helpful to the foundation or know of someone who would, please read the following document and visit the accompanying link to complete an interest survey.
Take the Survey
This questionnaire has been created to satisfy information that is required by the IRS in regards to members serving the foundation as well as to identify people who are interested and qualified to serve these roles. Once we have received a sufficient amount of interested individuals we will move forward to fill the positions.